Reliable Transport For All Occasions In Singapore & Malaysia
Welcome to Singapore Bus Charter. We are your one-stop bus charter service that you will have the confidence in knowing that you are dealing with experts in the industry. 
Our team is here to help you plan and organise your trip to ensure a smooth journey for your big event. Our service also includes bus charter crossing the border to Malaysia.
Chartering transport for 1 people or 400 peoples, we have different minibuses & buses to fit your need. Our experienced and friendly bus drivers are the reason why customers keep coming back to us. With detailed knowledge of the city, they assure you of a smooth and safe ride.
Why should you consider Uncle Bus?
All Vehicle Types
No request is too big or too small
Experienced & Friendly Drivers
Tell us your plan and we will plan your route
Affordable Prices
Quality transport with competitive price 
Weekday Worker Bus Promotion
From: Loyang Industrial Park, Changi North Industrial Park, Changi Business Park & Nearby Offices.
Time: 5.15pm or 6.00pm
Contact us for more information!
Why are the considerations before chartering a Bus?
Size of the Group
Check no of people for the group?
Budget for the Charter
What is the budget for the Trip?
Type of Charter
Per Trip or Hourly Charter? 
Uncle Bus provides a variety of standard buses for all types of occasions.  That includes corporate charters for office professionals, events, school children, sightseeing tours in Singapore, weddings, outings, crematorium trips, funerals, etc.  We have vehicle types catering to small groups of less than ten to larger groups size of up to forty nine people.  Speak to our customer service for your request should you require clarifications on the suitable vehicle type to use.
Our fleets are from these make and models:  Toyota Hiace for 13 seaters, Fuso for 23 seaters, Isuzu for bigger charters such as 40 seaters, 45 seaters and 49 seaters.
Call us to find out which vehicle type will be suitable and can be arranged for your group charters.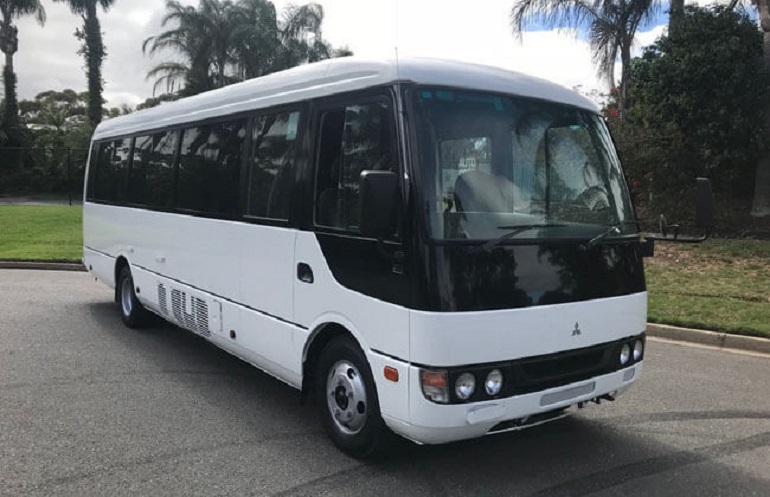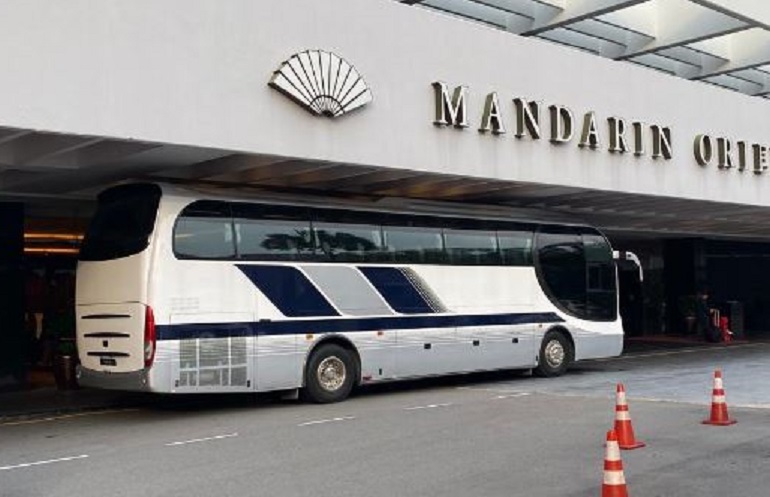 Bus Charter Rates Within Singapore
Point to Point Transfer Within Singapore
13 Seaters


1 Way
S$65
2 Ways
S$130
Hourly (Minimum 4 hours)
S$65 per hour
Midnight (2300hrs – 0700hrs)
Additional S$25 per hour
23 Seaters

1 Way
S$85
2 Ways
S$170
Hourly (Minimum 4 hours)
S$70 per hour
Midnight (2300hrs – 0700hrs)
Additional S$25 per hour
45 Seaters

1 Way
S$105
2 Ways
S$210
Hourly (Minimum 4 hours)
S$80 per hour
Midnight (2300hrs – 0700hrs)
Additional S$25 per hour
49 Seaters

1 Way
S$125
2 Ways
S$250
Hourly (Minimum 4 hours)
S$100 per hour
Midnight (2300hrs – 0700hrs)
Additional S$25 per hour
* Inclusive 1 driver
* Final prices subject to confirmation
Airport Transfer Singapore (Changi Airport All Terminals)
13 Seaters


Arrival

S$90

Departure

S$65

23 Seaters




Arrival

S$115
Departure
S$85

45 Seaters



Arrival
S$135
Departure
S$105

49 Seaters



Arrival
S$155
Departure
S$125
* Inclusive 1 driver
* Final prices subject to confirmation