Experience Unparalleled Bus Charter Solutions for Tour Groups, Schools, Institutions, and Organisations in Singapore
Book Us Now
Bus Charter Singapore: Reliable Transport Partners For All Occasions
Welcome to Bus Concierge, your go-to provider for exceptional bus charter services in Singapore. With a diverse fleet of buses ranging from 13 to 44 seaters, we cater to the unique transportation needs of various clients. Discover the ultimate combination of comfort, safety, and convenience as you journey through the Lion City with us.
Bus Concierge is a leading name in the bus charter industry in Singapore, known for offering top-notch transportation solutions. Our vast network of dependable bus operators allows us to present a wide variety of high-quality vehicles, ensuring a seamless and enjoyable journey for our clients. As a trusted partner for tour groups, schools, institutions, and organisations, our mission is to deliver unparalleled service and create unforgettable experiences.
Why should you consider Uncle Bus?
All Vehicle Types
No request is too big or too small
Experienced & Friendly Drivers
Tell us your plan and we will plan your route
Affordable Prices
Quality transport with competitive price 
Weekday Worker Bus Promotion
From: Loyang Industrial Park, Changi North Industrial Park, Changi Business Park & Nearby Offices.
Time: 5.15pm or 6.00pm
Contact us for more information!
Why are the considerations before chartering a Bus?
Size of the Group
Check no of people for the group?
Budget for the Charter
What is the budget for the Trip?
Type of Charter
Per Trip or Hourly Charter? 
Explore our diverse fleet of modern and well-maintained buses, designed to cater to a variety of group sizes and preferences in Singapore:
13-Seater Mini Buses: Ideal for small groups, corporate events, or family outings, these compact buses offer a cozy and comfortable travel experience, perfect for navigating Singapore's bustling streets.
24-Seater Buses: Suitable for medium-sized groups, these versatile vehicles are ideal for school excursions, company retreats, or sightseeing tours, allowing you to experience the best of Singapore's attractions.
44 to 49-Seater Buses: Our largest offering, these spacious coaches are perfect for large tour groups, educational institutions, or corporate events, providing the ultimate in comfort and amenities while traveling across Singapore.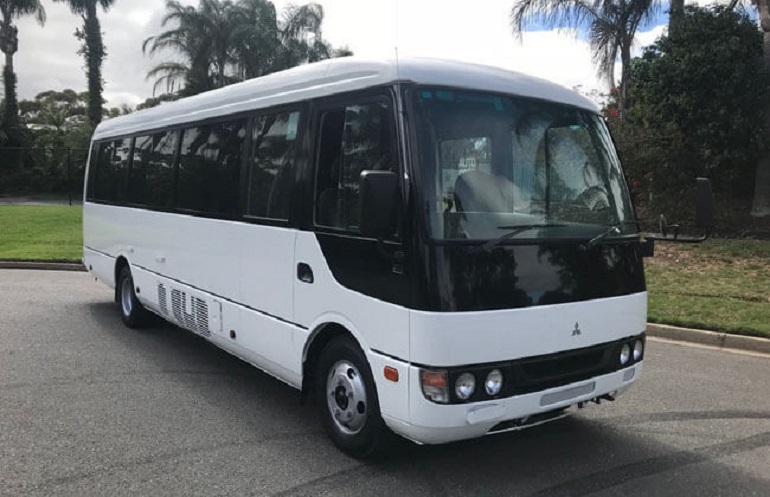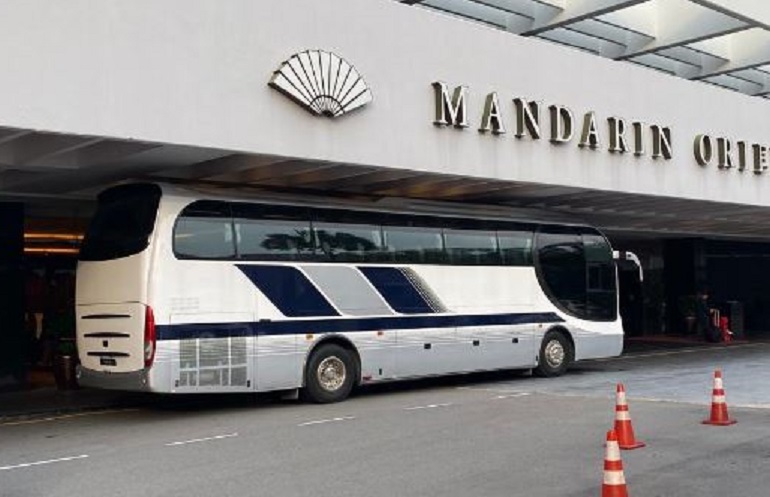 Bus Charter Rates Within Singapore
Point to Point Transfer Within Singapore
13 Seaters


1 Way
S$65
2 Ways
S$130
Hourly (Minimum 4 hours)
S$65 per hour
Midnight (2300hrs – 0700hrs)
Additional S$25 per hour
23 Seaters

1 Way
S$85
2 Ways
S$170
Hourly (Minimum 4 hours)
S$70 per hour
Midnight (2300hrs – 0700hrs)
Additional S$25 per hour
45 Seaters

1 Way
S$105
2 Ways
S$210
Hourly (Minimum 4 hours)
S$80 per hour
Midnight (2300hrs – 0700hrs)
Additional S$25 per hour
49 Seaters

1 Way
S$125
2 Ways
S$250
Hourly (Minimum 4 hours)
S$100 per hour
Midnight (2300hrs – 0700hrs)
Additional S$25 per hour
* Inclusive 1 driver
* Final prices subject to confirmation
Airport Transfer Singapore (Changi Airport All Terminals)
13 Seaters


Arrival

S$90

Departure

S$65

23 Seaters




Arrival

S$115
Departure
S$85

45 Seaters



Arrival
S$135
Departure
S$105

49 Seaters



Arrival
S$155
Departure
S$125
* Inclusive 1 driver
* Final prices subject to confirmation